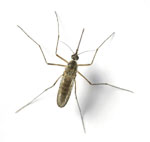 Mosquito Control Systems were established to provide supplemental and full service mosquito control to communities and their residents to provide a higher quality of life to the residents and guests. Due to our exceptional service and client satisfaction our company provides service to all of the Houston and surrounding areas and is currently expanding its operations to backpack fogging to meet the demands for our services.We specialize in Home Owner's Associations, Gated Communities, Country Clubs, and everything in between. Our customized control programs are guaranteed to meet the specific needs of each individual community.
What does the mosquito misting system do?
This system is a proven insect misting system that automatically sprays a fine mist of Pyrethrum-based insecticide at pre-set times each day. The system kills and repels mosquitoes around pools, patios, porches – even areas as large as your entire yard.
What makes this the best answer to answer my mosquito problems?
To quote many of our customers "It Just Works." With the help of some of the country's leading entomologists and pest management professionals; we design and install the most complete line of misting equipment available. For the most up to date features in misting and system design, along with installation by true professionals, call us today for a Free Estimate!
Does misting with Pyrethrum kill mosquitoes?
Yes, delivered in the dosages prescribed by one of our installers, pyrethrum insecticide is lethal to adult mosquitoes.
How long will it take to install the system?
There are many variables that determine the length of time needed to install a system. A typical system can be installed in 6-8 hours, while more complex systems can take several days.
When will I notice a reduction in mosquitos?
You will notice a difference the moment the system is activated.
How often will I need to refill the system?
That will depend upon the number of nozzles, the number of misting cycles per day and the length of each misting cycle, along with the number of times that you manually activate a cycle. Your professional installer can calculate usage based upon pre-programmed misting cycles and anticipated manual usage.
Installations
Installations of these systems are performed by a member of our professional installers. Already knowledgeable in responsible pest management solutions, each representative has received advanced training in mosquito biology, techniques to reduce the mosquito population and the use of this automated misting system in an overall integrated mosquito management program. By requiring that the design and product selection be under the direction of a licensed pest management professional, we assure each homeowner that their system is individually tailored by a professional trained in mosquito control and in the proper use of insecticide and repellant products.
The design of each system begins with a homeowner interview and site evaluation. Suggestions are made as to ways the mosquito population can be decreased, thus allowing the most efficient use of the selected insecticide or repellent.
The design of each system is reviewed with the homeowner and selection is made of the system and controller that best suits the needs of the job.
The misters master unit is usually placed near other outside equipment.
Tubing is run as inconspicuously as possible from the master unit to nozzles located within the designated protection area.
Nozzles installed under eaves and soffits deliver a mist that covers areas adjacent to the house and establishes the inside perimeter of the no fly zone.Nozzles can be installed in trees and other foliage to cover areas away from the house.
Nozzles installed on fences create an outside perimeter for the no fly zone Nozzles required along a fence line can also be installed as risers.
Where the design of the system requires ground level misting, stationary risers constructed of copper tubing are used.
The timer is set by a trained technician to run at times likely to have the most impact on the mosquito population.
Every misting system has remote control capability to allow for indoor activation at times of increased activity.